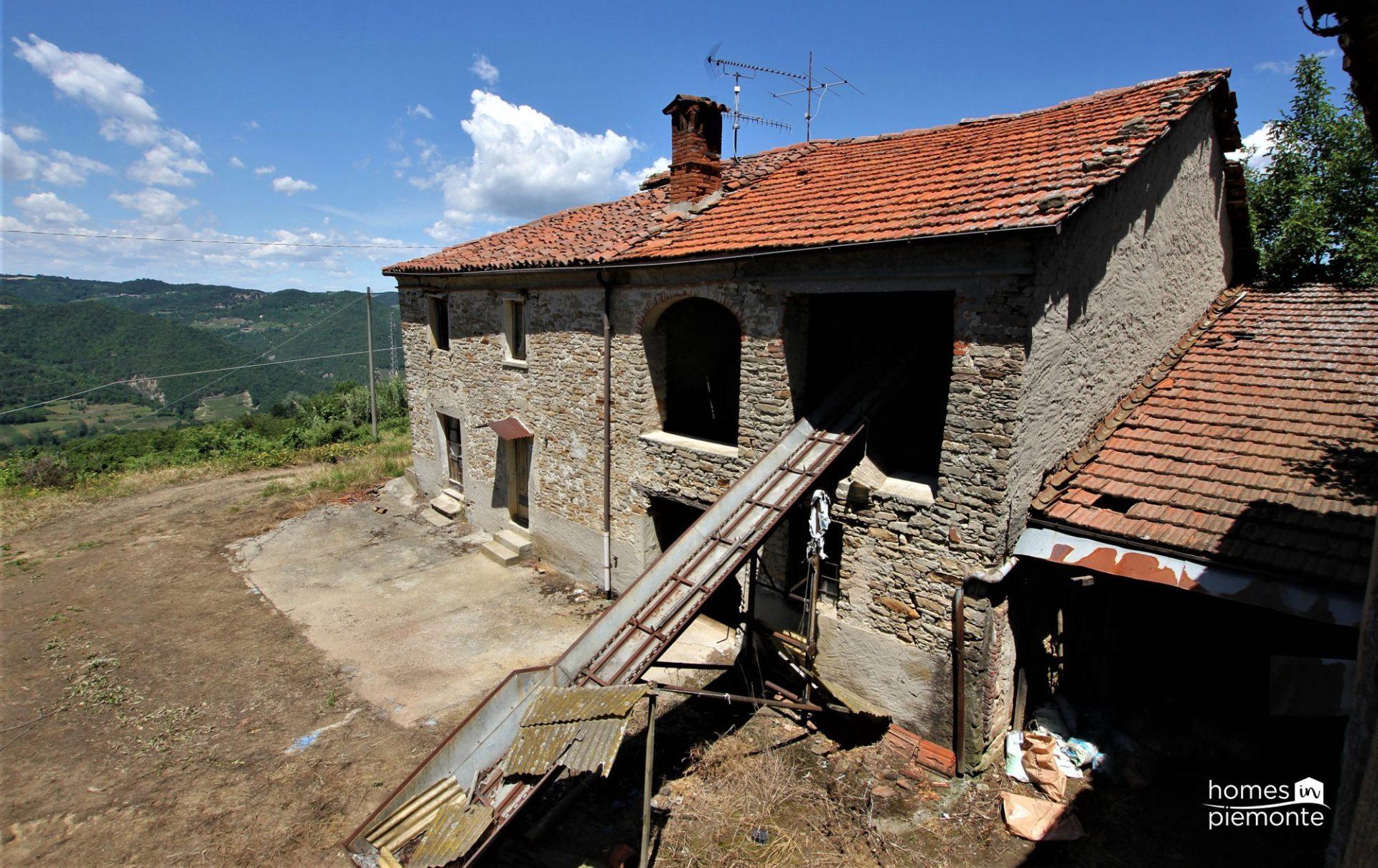 Langhe stone house project with super views, Castino 
Property Ref: HIP0117
Price:  €115.000 PRICE REDUCED

0.2HA  

+4 bedrooms 

SW 

330 sq.mt.
This unique stone house is more than 100-year-old and represents a fantastic renovation project.
Once ready it will give you a spectacular kitchen / dining room with amazing views, a large living room with fireplace, 4 – 5 bedrooms, necessary bathrooms and of course lots of space storing your wine!
The project is located near the very top of a hill just outside the medieval stone village of Castino which boasts no less than 3 monasteries in the vicinity. The one in the centre of the village, and which is surrounded by fascinating old stone houses and which can be reached by foot, dates back to the 1600 century. In the centre of Castino you not only see history but you feel it!
In more modern times Castino prides itself as one of the classic ascents in Giro di Italia and as a consequence the place is a hugely popular place for cyclists and nature lovers. In the village you find a small bar where the locals gather, a local restaurant with a simple but classic menu, a pizzeria and a small grocer with a good selection of fresh local produce.
The stone house itself needs total renovation but we know the reliable builders, geometras and architects who would love to work with you in getting the very best out the many opportunities this project represents.
The house itself principally consists of 3 units; the main house with a hayloft with arched openings, a side building historically used to store agricultural equipment and a separate building which used to be the stables with a storage area on the first floor. The two independent buildings and the side building are all centred around a courtyard.
The main house (app. 130 sq.mt.) is spread over two floors and consists of a couple of rooms on both the ground and first floor.  This part of the house is the oldest and is build entirely in Langhe stone which – during the restauration – can be exposed to provide an amazing farmhouse feeling. The ceilings are centuries old and consists of a mix of wooden beams with either wooden ceilings or large stone slabs placed between the beams. Your geometra/architect will help you retain and restore these amazing ceilings to their former glory.
As an integrated part of this main building, one also finds the most fantastic ground floor room with a "deep vaulted ceiling" (one single and very large arch) and a classic first floor hayloft with very large openings facing the valley. While the first floor represents a great opportunity to create large, wonderful bedrooms or perhaps a "relax" zone, the unique arched room on the ground floor could be the jewel of the house and designed as your kitchen/living/dining or simply your living room.
The side building is currently nothing more than a large open space with double ceiling hight. However, with the walls built in large Langhe stone and the roof made of enormous century old wooden beams this part of the building deserved to be integrated with the main house.
As an idea you could open part of the side building towards the garden and swimming pool area so as to provide a terrace / outdoor kitchen and BBQ area with 100% privacy and views of the surrounding hills and valleys. This part of the building is simply amazing and a dream of a project for a skilled geometra/architect.
The Separate building (app. 200 sq.mt) which is spread over 2 floors, used to be stables and includes a large light and airy storage area – with amazing views – on the first floor. This building is also entirely constructed in Langhe stone and with the traditional arched brick ceilings on the ground floor and a roof with large exposed beams on the first floor. The possibilities of this building are endless: perhaps additional bedrooms for your extended family and friends or perhaps for B&B purposes. One could also consider using the first floor as a cool covered terrace where you could retreat in the hot summer afternoons and just relax with a book and a glass of local wine while soaking in the endless views.
The property and several hectares of surrounding lands is currently owned by the same family. As part of the sale the family has agreed to include circa 2,000 sq.mt. of land with the property –which will be more than enough for a private driveway with parking for several cars, a nice garden and ample space for a swimming pool and sun terrace. While the exact measurements and layout of the land will be agreed as part of a sale this will surely include several mature hazelnut trees.
The property is accessed via a communal asphalt road and has access to the electricity grid as well as the communal water system. Future heating will likely be either via LPG gas or solar panels connected to a heat pump. As you probably know, there are several programmes which provide subsidies to such installations. Most of these are also available to non-resident foreigners. Wastewater will be via a septic tank which is normal for these secluded farmhouses.
FOR FULL SALES PROSPECT PLEASE CONTACT US BELOW
Distances to:
Castino 2 km / 4 minutes
Cortemilia 10 km / 13 minutes
Santo Stefano Belbo 15 km / 19 minutes
Airports: 
Milan Airports 190 km / 135 minutes
Torino 130 km / 100 minutes
Genova 100 km / 105 minutes
Closest Supermarket:
Cortemilia 8 km / 10 minutes
Closest Ski Slopes:
Limone Piemonte 100 km / 100 minutes
Closest beach:
Savona 70 km / 75 minutes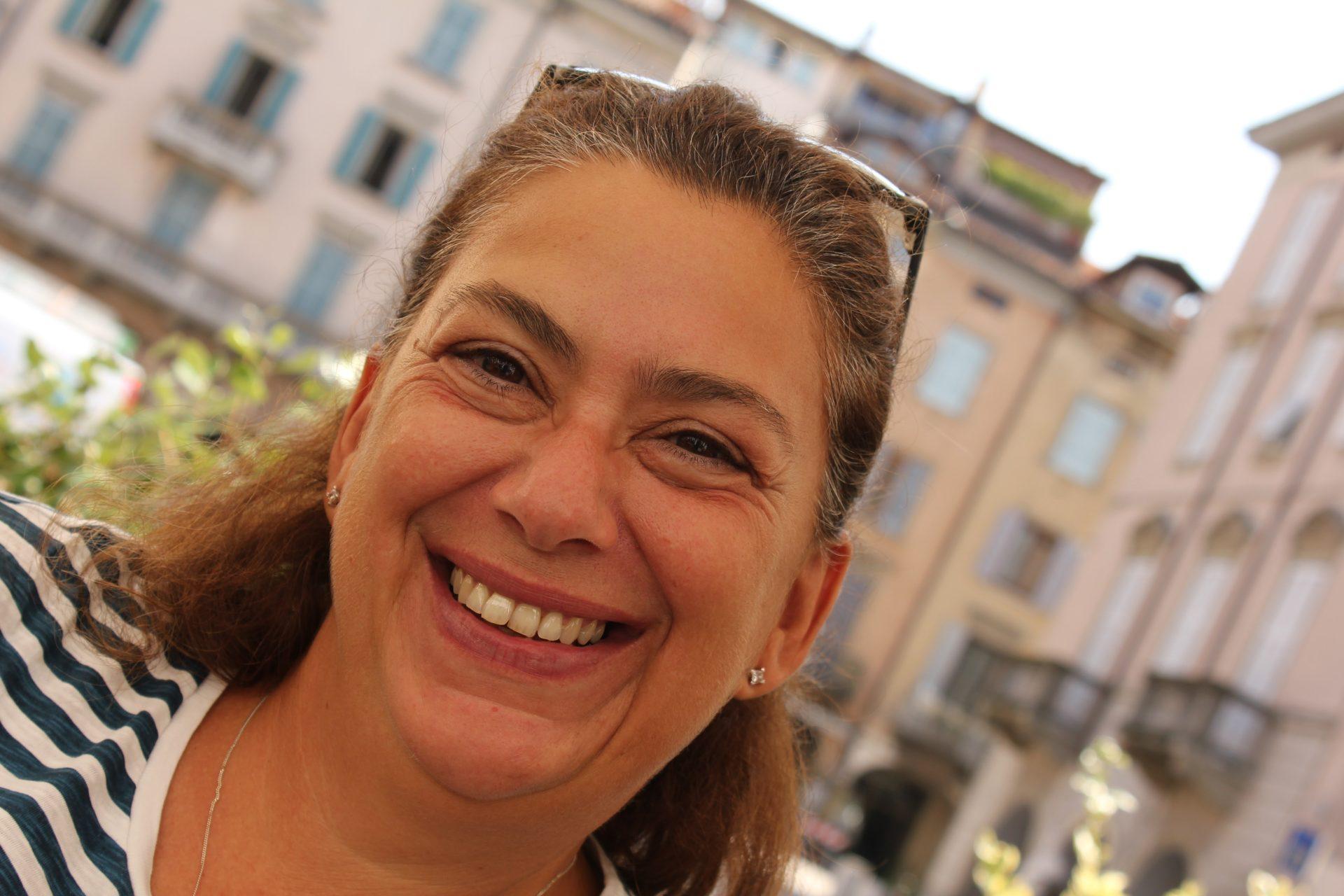 Vicki Christensen
Vicki is Maltese and a certified estate agent in Italy, registered at the Chamber of Commerce in Asti.
Speaks: English, Italian and Danish.
P. IVA:  01660010057 | REA:  133147