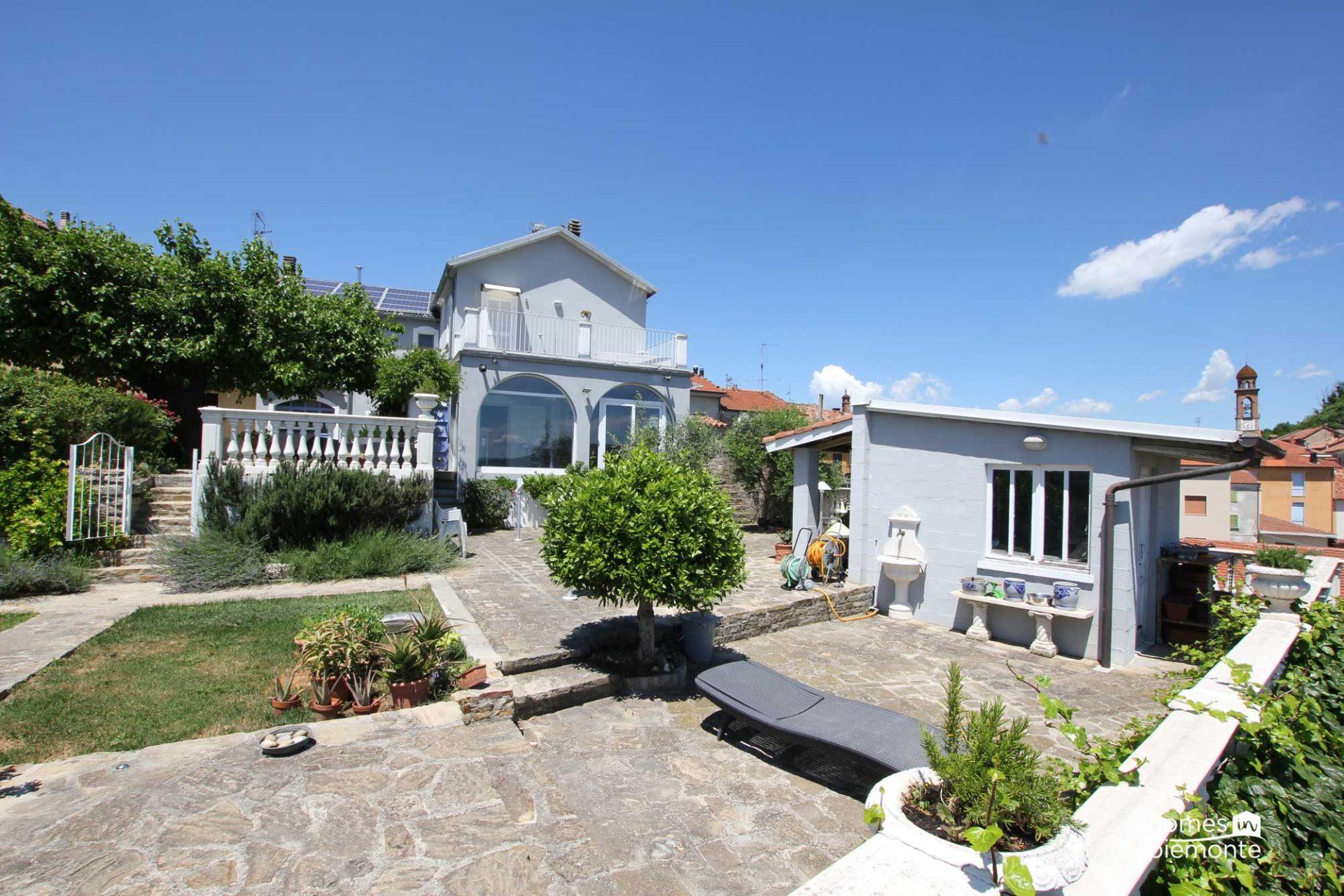 Charming country house – Castino 
Property Ref: HIP0127
Price:  €450.000 (ready to move into)

1 HA  

4 bedrooms 

SE 

389 sq.mt.
This absolutely charming country house is tucked away on a hilltop with several terraces and breath-taking views. The property has been skilfully renovated, using quality materials, high quality floor tiles and bamboo flooring, and now represents a charming mix of original and retained features combined with new rustic designs.  
The house which is located high up in the hills behind Castino among a cluster of houses some of which share a small courtyard with a large old mulberry tree as the centrepiece. It's a little natural secluded haven here! On foot it will take you 2 minutes to walk to the cafes and restaurants in Castino which is a paradise for cyclists and hikers.
The property principally consists of two units; The main property one on the upper level and a separate unit on the lower level and slightly removed from the main house. This could perhaps a B&B unit or simply a private place for visiting friends and family.
The main property
The main property is accessed via the courtyard which also serves as the parking area. On the ground floor one finds a hallway with access to a small bathroom followed by a central double height stairwell connecting the ground and first floor. Still on the ground floor a large central kitchen with a small open fireplace and amazing double vaulted ceilings leads out to a conservatory overlooking of the terraces and the surrounding landscape dotted with vineyards, hazelnut orchards and pastures. The ground floor also includes a small but cosy living area, a large multifunctional room which could be added to the living room. There is direct access to a private courtyard and terraces from several of these rooms.
On the first floor one finds 2 larger than normal bedrooms as well as a third smaller bedroom currently used as a utility room. From one of these bedrooms there is direct access to an impressive terrace overlooking the landscape and part of the old medieval castle in Castino.
The self-contained living unit
Accessed either via the main property or through a private gate near the parking area the self-contained living unit has complete privacy and its own private covered terrace. Also this building has been completely renovated and now consists of a sleeping area and a kitchen/dining/living area divided by a light wall. A nice modern bathroom with shower completes the feeling of a luxury hide-out. Large panoramic windows let in lots of light giving the area a light and bright feeling.
This area is heated and cooled through its independent aircon system.
Terraces, garden and outbuilding
The property has several large and relative private terraces with olive trees, charming lighting and breath-taking views. Between the main property and the self-contained living unit there is a very small rock garden – really easy to maintain. Finally. the property also includes a small outbuilding currently used as a storage area, but which would be idea as a workshop.
The property has wooden windows with double glazing and modern central heating via a gas (metano) boiler. In addition, the property has 6 kw of solar panels meaning that the cost of electricity (and heating) is near zero. The property is serviced by communal electricity, water and disposal of wastewater. Internet connection is already available.
Personally, we think this is a true gem of a house for those who don't want the hassle of maintaining a large garden or indeed vineyards / hazelnut orchards but instead want to live in a modern practical low energy house full of charm and in walking distance from a charming stone village.
Please get it touch – this is a great option!
FOR FULL SALES PROSPECT PLEASE CONTACT US BELOW
Distances to:
Towns:
Castino 1 km / 3 minutes
Cortemilia 9 km / 13 minutes
Santo Stefano Belbo 16 km / 28 minutes
Airports: 
Milan Airports 190 km / 140 minutes
Torino 130 km / 110 minutes
Genova 110 km / 105 minutes
Closest Supermarket:
Cortemilia 10 km / 15 minutes
Closest Ski Slopes:
Limone Piemonte 105 km / 110 minutes
Closest beach:
Savona 65 km / 80 minutes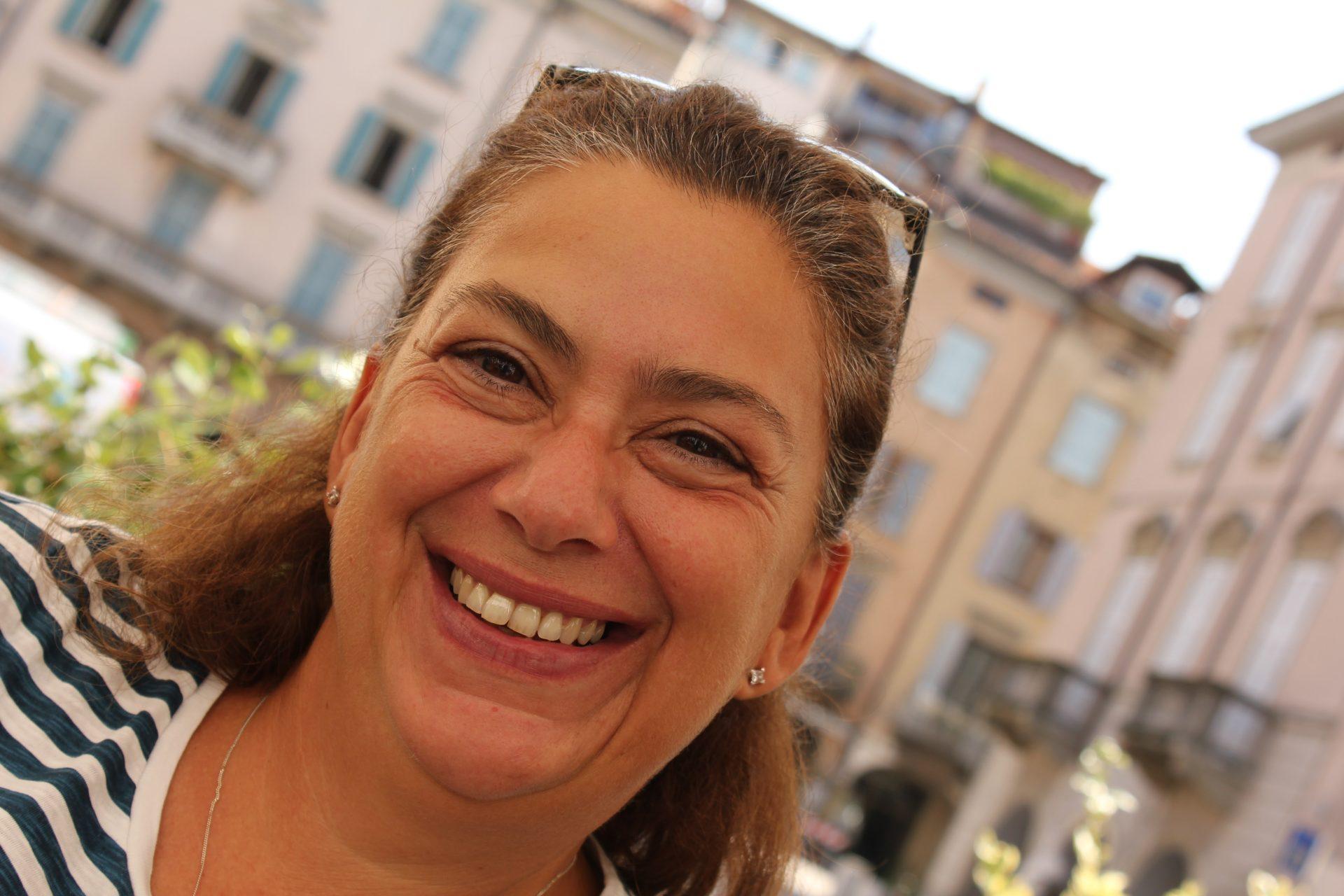 Vicki Christensen
Vicki is Maltese and a certified estate agent in Italy, registered at the Chamber of Commerce in Asti.
Speaks: English, Italian and Danish.